How did it all start?
I studied motion graphics at DAAP and found myself in the short documentary world. I was asked to film a wedding for a friend one day and could not believe how much fun I had! My calm energy partners really well with every bride as I follow them around all day. I'm such a hopeless romantic; I then tend to fall in love with their love as I edit. The reactions I get from my couples after they've seen their cinematic always make the late nights so worth it!
What do you like to do outside of weddings?
I've always had a passion for animals, so I created my own non-profit. It's called Fureverhome (.com) and it's essentially like a facebook custom built for animal welfare organizations so they have all the resources they need in one spot. If I'm not filming or editing, I'm definitely working on that.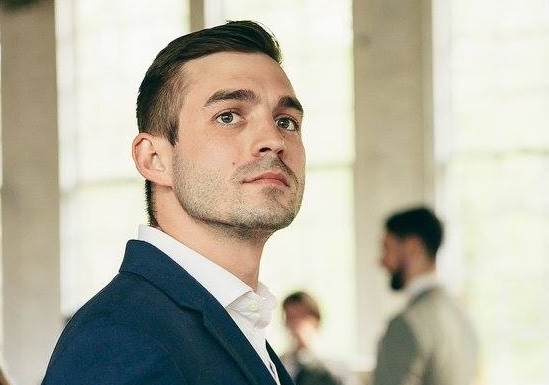 What draws you to videography?
In college, I discovered a love of being behind the camera. I am interested in learning how each camera works and what makes it better than the next. Now, getting to film with my girlfriend is just an added bonus!
What do you like to do outside of weddings?
I actually film with Nick outside of Sweet Basil. We film documentaries, sports highlight tapes, and corporate videos. If this is what I did for the rest of my life, I would be very happy.
What's your favorite part of filming?
Honestly, I'm a people-person. I enjoy getting to know individuals and what makes them tick. You simply aren't any more vulnerable than you are on your wedding day, so it's the perfect time for me to capture the authenticity.
What do you like to do outside of weddings?
Greg and I have our own production company outside of Sweet Basil. And I also bartend at a fantastic seafood restaurant in Anderson.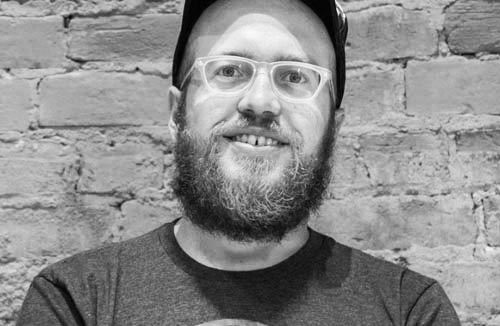 Patrick has a wide array of experience from working in the news business to working on feature film sets. He now works full time at a local startup app creating media content and is helping develop the app. He loves creating content with which people have an emotional engagement.